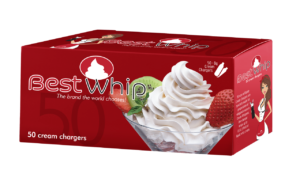 Nangs Delivery Melbourne. Get Whipped Cream bulbs and cream whipping equipment delivered to your door. 24 hour nang delivery service!
Combo Deals: Whipper + Chargers
High Quality Cream Chargers
Nangs Delivery is the leading cream charger and cream whipper delivery service. We are proudly Australian owned and operated. 
We stock all of the top products like Bestwhip, SSES, MOSA cream Charger (MOSA bundle), Ezywhip cream chargers (ezywhip chargers / ezywhip bundle), Supremewhip and more.
Ask us about super bulk sales prices for wholesale purchase volumes (massive discounts from the regular price) for if you would like to distribute this product.
We also sell balloons. Get a bag of balloons.
To see the nang delivery service delivery fee add your State and postcode in the cart or your address in the checkout.
The delivery fee is different for different areas / suburbs and depends on the your delivery address.
We stock only top quality products: